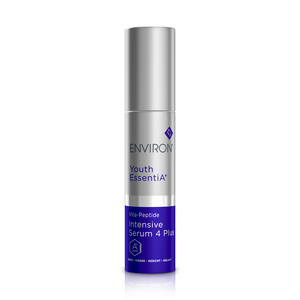 Environ
Vita Annti-oxidant Defence Cream
Regular price
$180.00
$0.00
Unit price
per
This light, luxurious anti-oxidant enriched moisturising crème assists in combination free radical damage and helps to keep your skin moisturised and feeling soft and smooth.
It is rich in antioxidants, including vitamin C, vitamin E and Rosemary Leaf Extract to assist in protecting the skin against UV radiation, which helps minimize the signs of photo-ageing induced by UV rays.
Helps nourish and hydrate the skin to create a healthy appearance.
Helps reduce the visible signs of ageing by protecting collagen, improving the elasticity of the skin and preventing free radical damage, helping you to look younger for longer.
Vitamin C (Ascorbyl Tetra Isopalmitate): Powerful antioxidant, stimulates the production of Collagen and Elastin, strengthens capillaries, lightens the pigment
Vitamin E: Antioxidant
Lutein: Flavonoid, antioxidant, protects the skin against blue light damage
Green Tea extract, Rosemary extract: Flavonoids, antioxidants
Hydroviton®: Improves hydration, smoothes and plumps the skin.
---