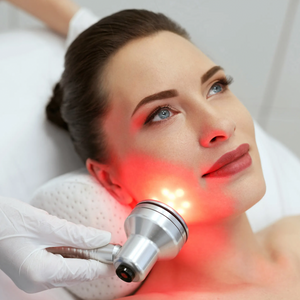 LightStim
LED Light Therapy
Regular price
$125.00
$0.00
Unit price
per
LightStim LED Light Therapy or Photodynamic Therapy is an FDA approved, cutting edge non-invasive facial treatment that delivers light energy in a similar way plants absorb light from the sun. LightStim emits UV-free, beneficial light as a source of energy to trigger your body's natural cell processes to repair and rejuvenate damaged cells, or in the case of acne, kill acne- forming bacteria.

Blue Light is a powerful antibacterial light, ideal for the treatment of acne. Near Infra-Red Light is great for stimulating the production of collagen and elastin and works wonders for rejuvenating and treating fine lines, wrinkles and the appearance of pores. The LightStim device uses different wavelengths and colors of light catered to each specific need.

All LightStim devices are FDA cleared for the treatment of wrinkles and mild to moderate acne and have been clinically proven to provide results, often visible after just one treatment!
---